Our honey is raw. We put all our effort into keeping the quality and properties with which bees produce it. Therefore, it is not pasteurized, it is gently heated at low temperatures, so that it flows through the fractionating machine, but keeps its enzymes alive, and thus its vitamins and its nutritional value. The filtering is minimal so that it maintains the pollen grains that give it its natural properties, body and character.
It is a multifloral honey, it is produced by bees from nectar that they collect from the flowers around the apiaries. The main flowers of the apiaries are clover, thistle, acacia, among others. We do not mix drums of honey from different areas, so that the honey retains its essence.
Our organic honey comes from an apiary meters from the Atlantic Ocean. A pristine area, almost without any human intervention. The main melliferous flowers in the area are the melilotus and carqueja and woods of acacias and eucalyptus that cover the dunes that face the sea. 
Our honeys are gluten-free certified.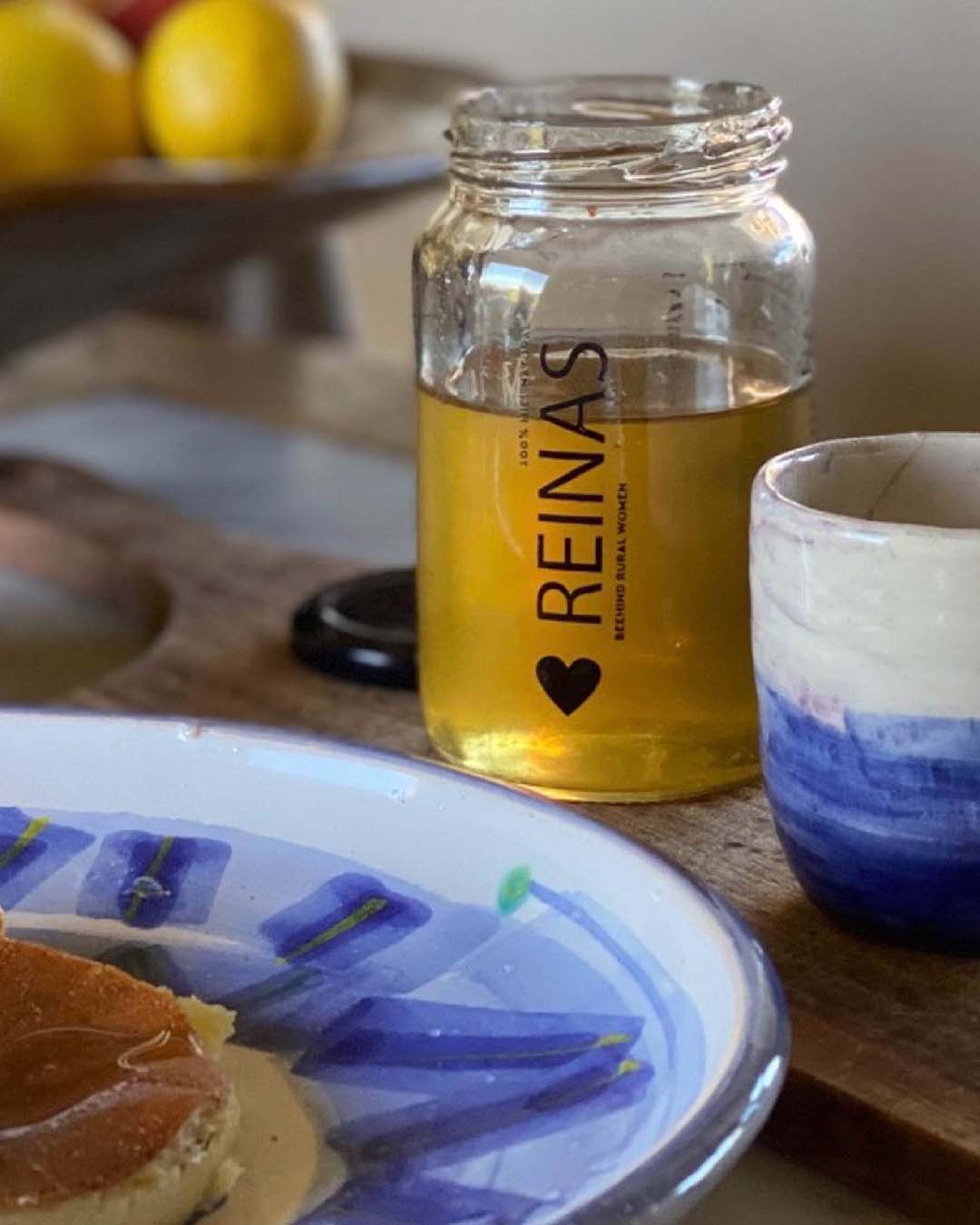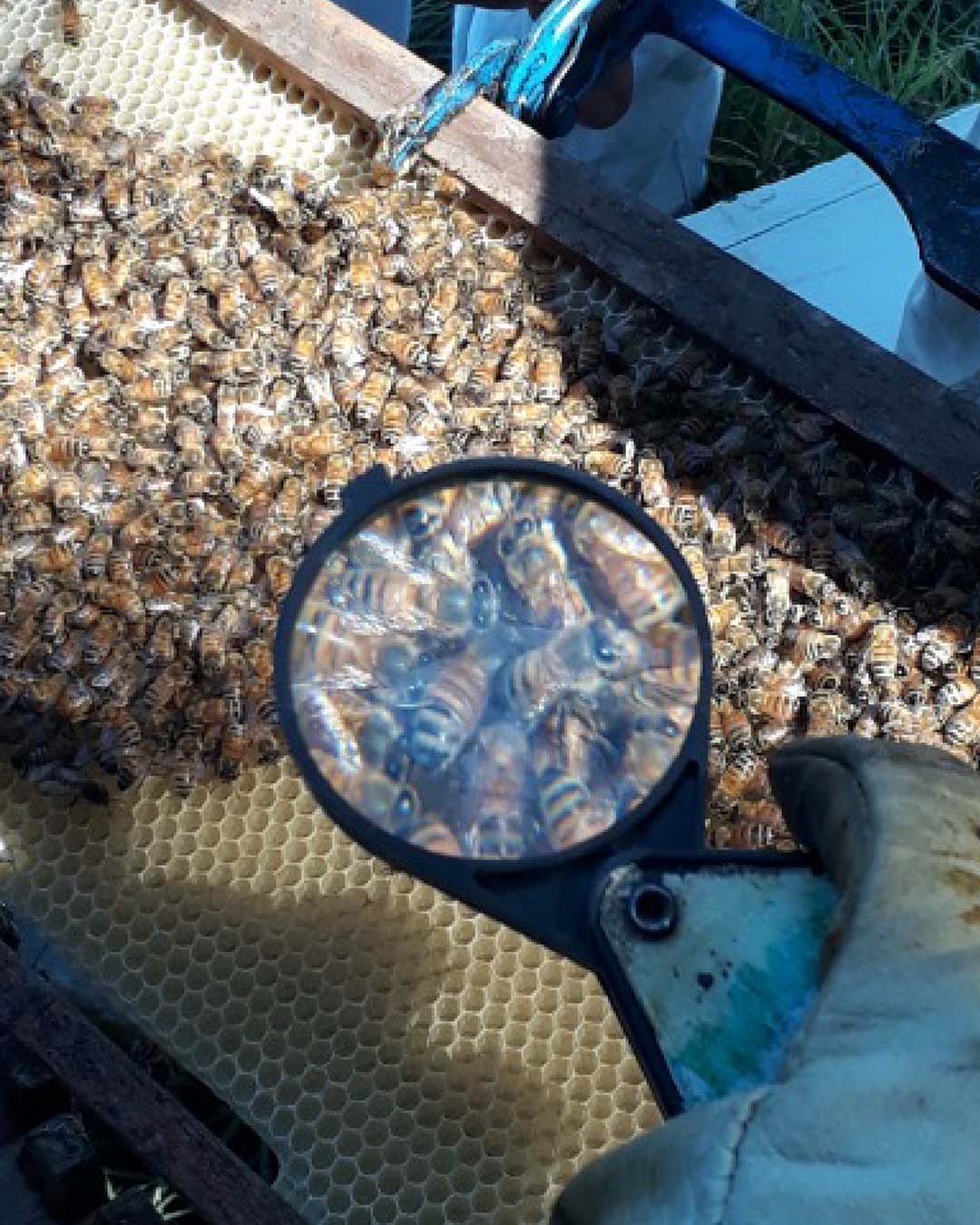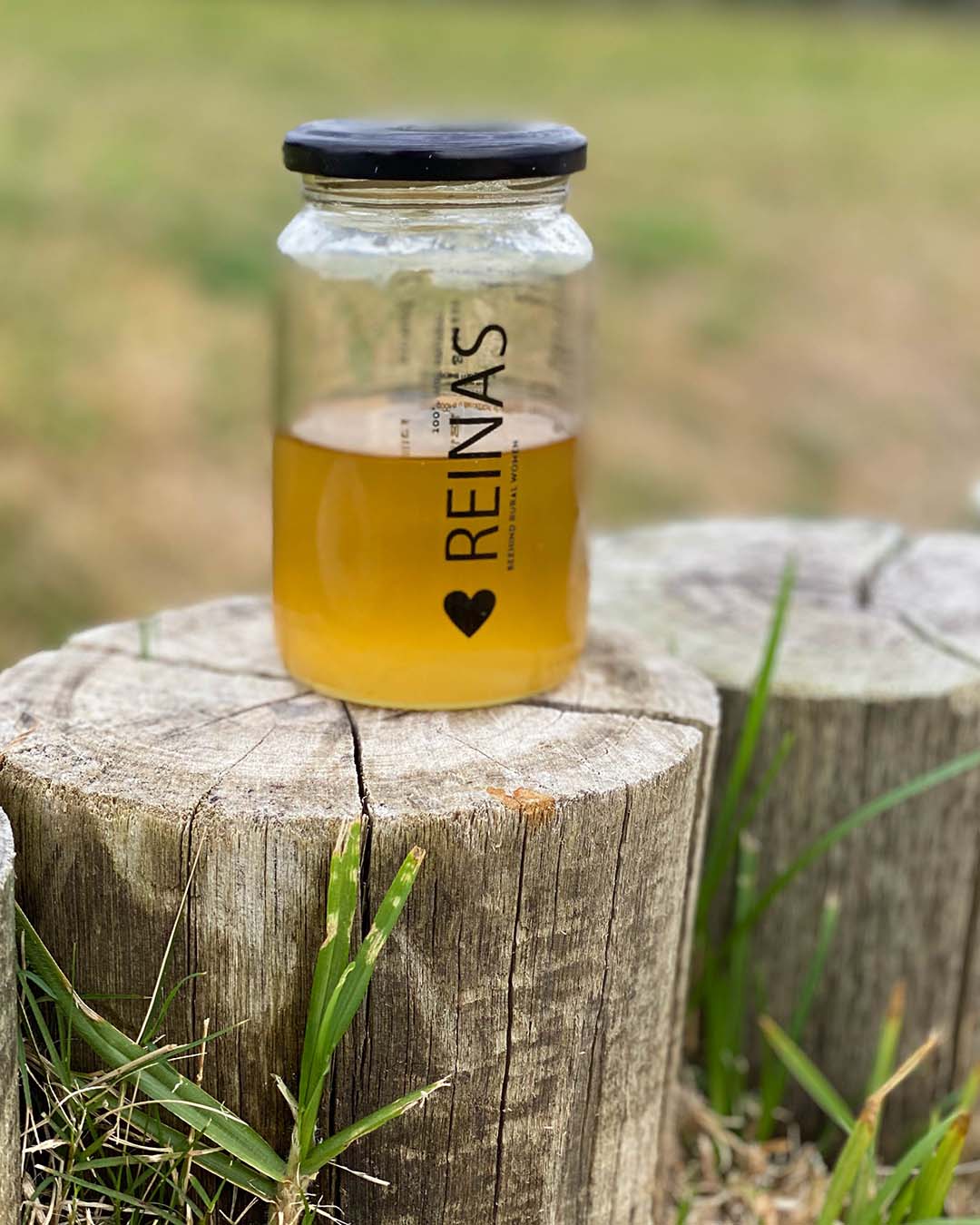 "I consume good quality honey because it is a natural product that has many vitamin and anti-inflammatory properties. I love Reinas de Corazones honey! I love their philosophy as a company, their flavor and the quality and responsibility process that their products go through. "
"When choosing ingredients for cooking, I put special focus on their quality, their production process, respect for nature and people's health. Reinas de Corazones honey is the faithful reflection of a brand that goes beyond the excellence of its raw material. In their jars, there is not only high quality honey… there is much more than that. "
This liquid gold is a natural treasure that bees give us. Free of fat and cholesterol, honey provides natural vitamins such as B1, B2, B3, B6 and C. It also contains minerals such as magnesium, potassium, calcium, sodium and phosphates.
Its benefits include:
Antioxidante
Antibiótico natural
Antiséptico
Alivia las alergias
Fortalece las defensas
Mejora el sueño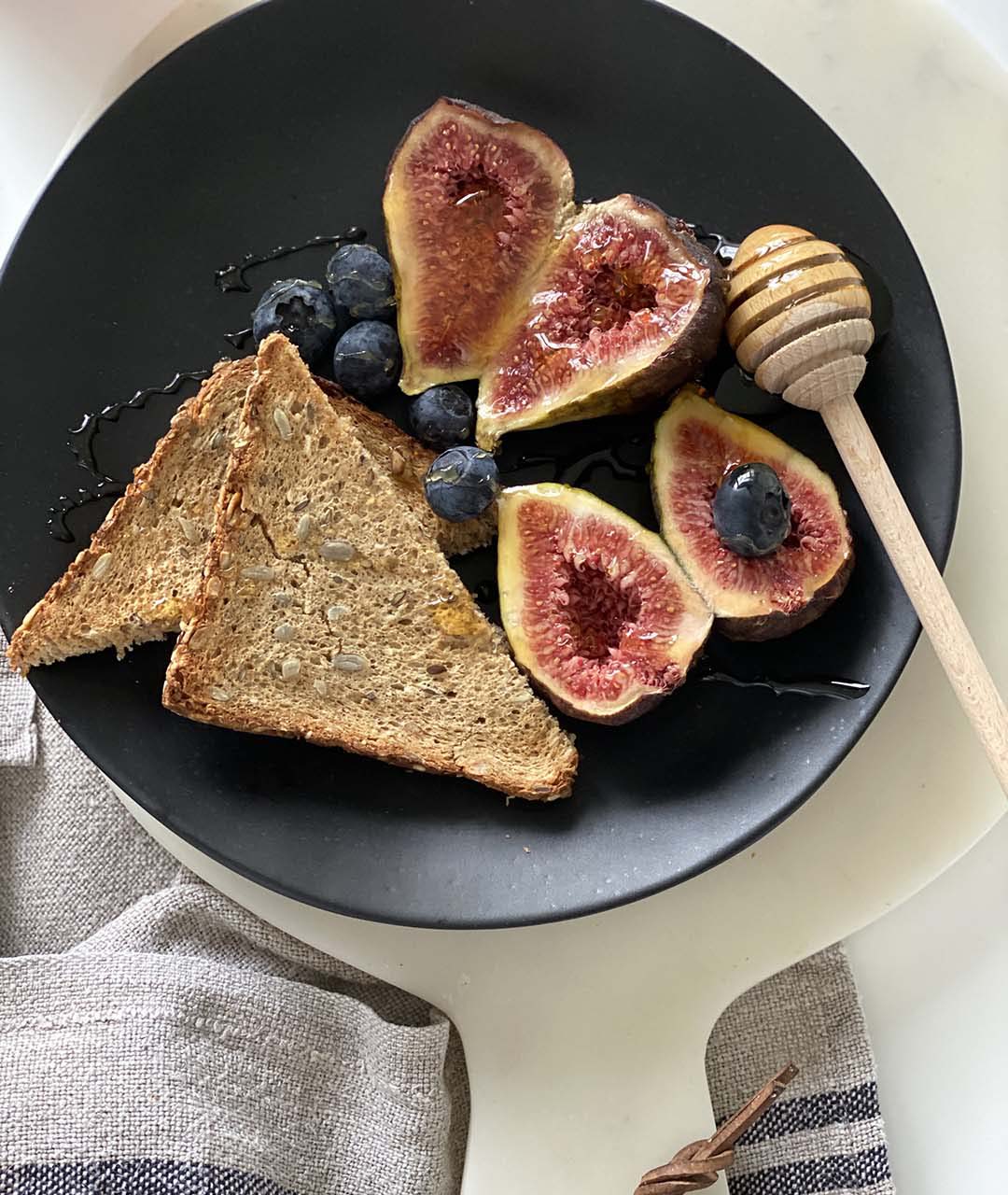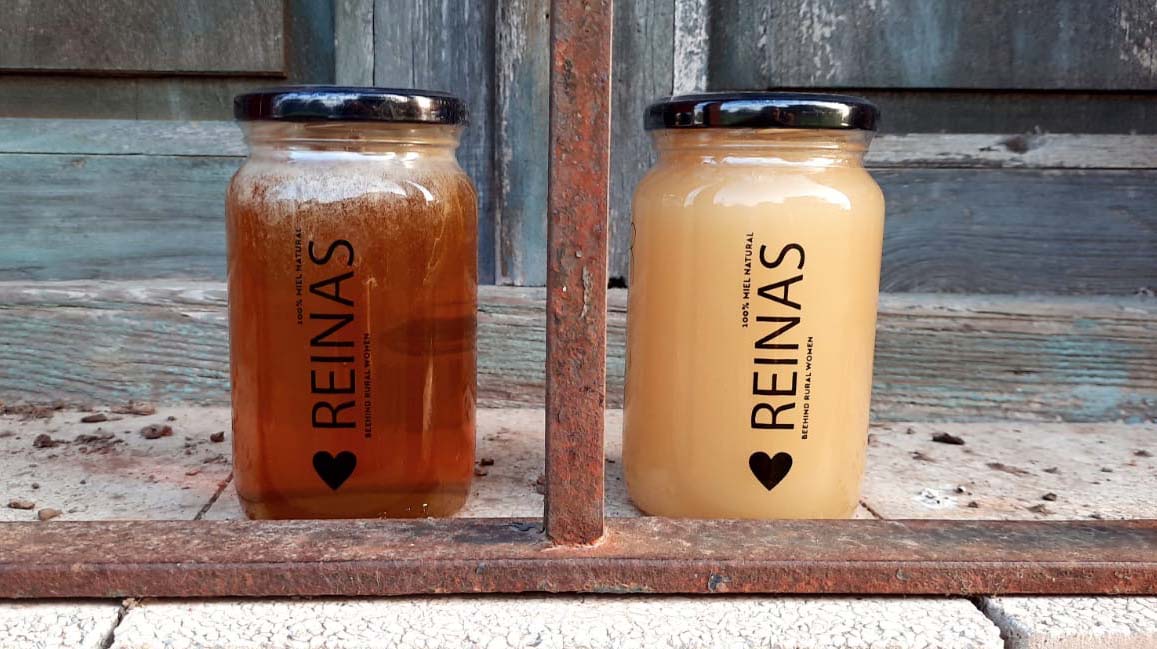 The honey in the hive stays liquid because the bees keep it warm. When it is removed from the hive and packed, it slowly begins to crystallize and becomes semi-solid in texture with fine crystallization. This is a good sign since it means that the honey is pure, that it was not adulterated and therefore maintains all its nutritional properties.
If you like honey more in its liquid state, what you can do is put it in a water bath in water at a temperature lower than 40 degrees Celsius so that the honey retains all its properties. You can stir it sporadically to make it easier for the honey to de-crystallize. If the water gets cold you can change it or add more, but always below 40 degrees Celsius. In this way you will be able to enjoy your liquid honey again while maintaining all its properties. Never heat honey in the microwave.
On the other hand, if you like crystallized honey and you have a jar of liquid honey, you can place it in a cool place at 14 degrees Celsius, this is the ideal temperature for crystallization. After crystallized, place it in the refrigerator to stabilize it.
Honey should always be kept in dry, dark and cool places. Do not supply to children under one year of age

Pehuajó, Buenos Aires, Argentina
Phone/Wapp: +54 9 11 32473796
Monday – Friday: 8am – 8pm (Argentina)
© Reinas de Corazones. All rights reserved 2021