Reinas de Corazones is a triple impact company that seeks to make the world socially and environmentally healthier.
With the production and sale of products from the hive, it offers opportunities to rural women through a very important occupation for the environment, such as beekeeping.
The production and sale of products from the hive offers rural women an opportunity to participate in an activity vital for the environment, such as beekeeping.
Through a solidarity chain, rural women receive beekeepers training and beekeeping material. At her first harvest, each woman may donate honey to equip another woman. In this way, they have the possibility not only to receive but also to give, which is so much more empowering.
Reinas de Corazones honey is produced in Argentina by a group of rural women and other beekeepers we trust. We carefully select each drum of honey to fractionate. We do not mix or homogenize honeys – as it came out of the hive, it is packed in the jar straight out of the hive.  It is pure, since it does not have any aggregate.
Reinas de Corazones was born in Pehuajó, Buenos Aires province, Argentina in 2016. It encouraged a group of independent female beekeepers to work collaboratively. The original group grew, and has now spread to other provinces and countries.
Training women around the world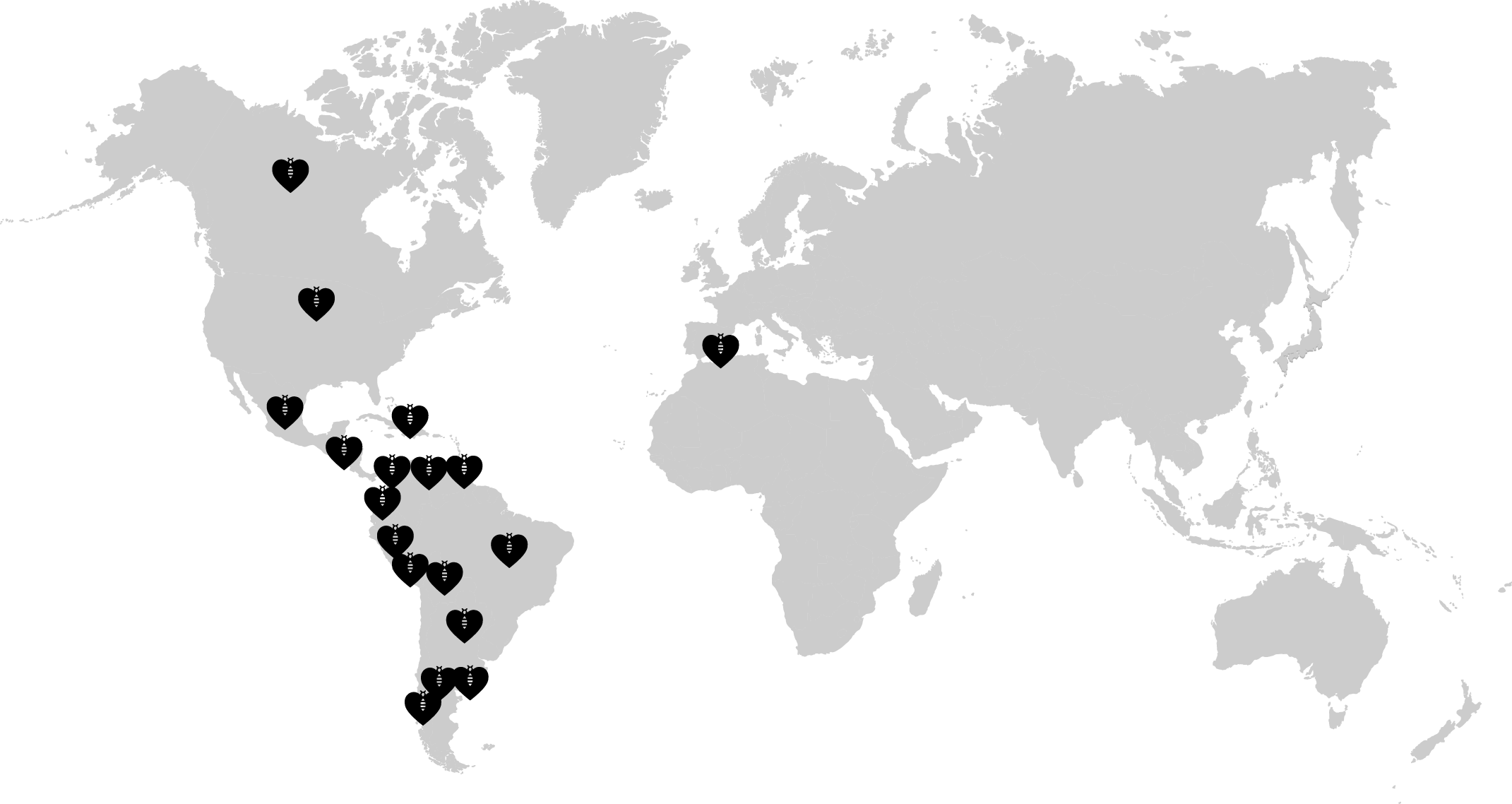 In 2021 there are already more than 1000 women in beekeeping training in 18 countries.
2020
297 Women 10 – Countries
2021
1019 Women – 18 Countries
Argentina. Bolivia. Chile. Uruguay. Paraguay. Perú. Ecuador. Colombia. Dominican Republic. México. Costa Rica. Brasil. Panama. Venezuela. Honduras. Canada. USA. Spain
It is a dream come true. Since I was little I saw the beehives, and it was my dream to be able to carry out this activity. I have nothing but gratitude for Reinas de Corazones because they have given us the possibility of being able to achieve, to accomplish this, which is a dream for me.
Bees have their own light, they make their own place and they make a big impact. Working together they give me the vision to say that if we come together, as it happens with Reinas de Corazones, it is that to work together and help each other, that is what has left me the most in these times.
Being part of Reinas de Corazones group is a way to demonstrate the empowerment and dedication of women, their incredible capacity to do something as important as beekeeping.
My dream is to be able to teach my personal experience to other women, so that Reinas de Corazones community can expand much more.
You learn every day. Today we have 800 hives that the three of us work, my husband, my son and I. The most significant achievement is personal. A couple of years ago I started with Reinas de Corazones, which is a group of women who work the hive. It is very nice because it is a learning experience since we work as a community.
Being part of Reinas de Corazones is the best thing that happened to me in my life. To be able to meet these incredible beekeepers, with a very important human quality, some genius that I observed and could not believe. Thanks to them I am happy to be a beekeeper.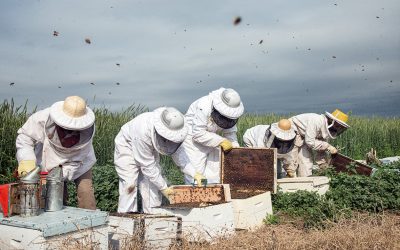 Organized by localities, they found a source of...
read more

Pehuajó, Buenos Aires, Argentina
Phone/Wapp: +54 9 11 32473796
Monday – Friday: 8am – 8pm (Argentina)
© Reinas de Corazones. All rights reserved 2021