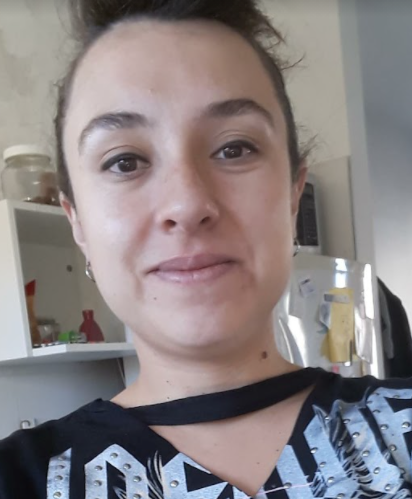 I love belonging to the group where we are all women with the same purpose to undertake a new activity or continue growing.
My dream is related to this activity to be able to launch it together with my husband and my children, to start and see how we can go as a family to take care of them and increase them, or not, but enjoy doing it together!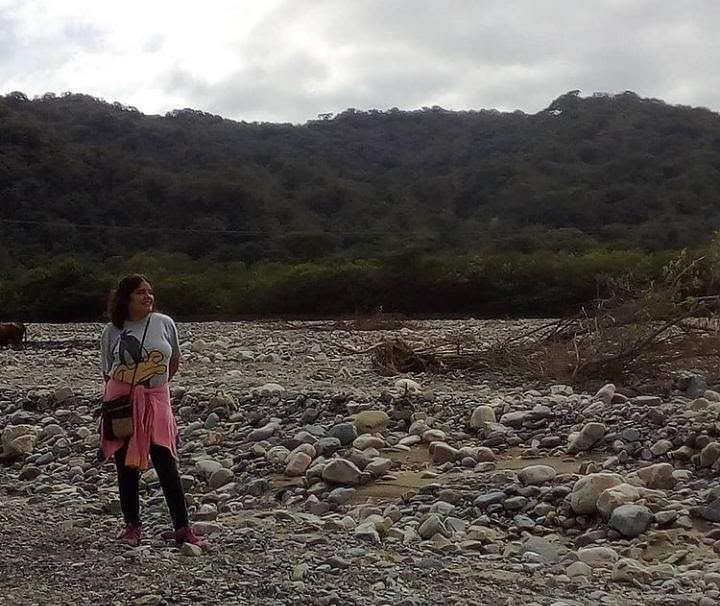 Reinas de Corazones means to me that there are many women working in beekeeping.
My advice to another woman is to fight for her dream, that beekeeping is very beautiful and learn more things.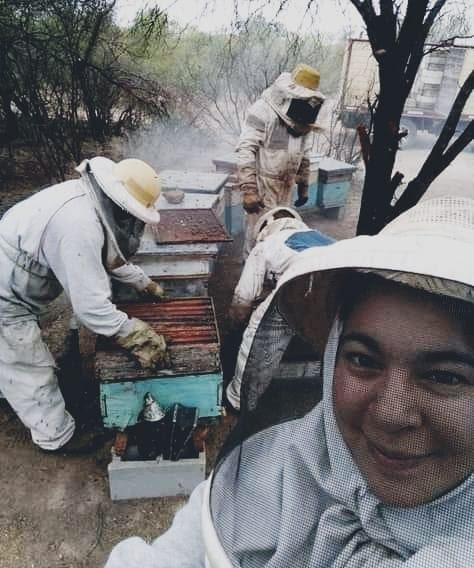 Beekeeping has become the center of my life, working together has united us as a family but it is also a grounding wire, it is incredible the peace that the silence of the fields and the buzzing of the bees give you. Opening a hive and seeing how they grow, how they go through different stages is exciting …
It is hard work but it is a feeling of enormous gratification to do it … Without a doubt, beekeeping has given me a way of thinking that is more connected with nature, more empathetic …
If I have a question, I know that I go to YouTube and look for Reinas de Corazones beekeeping courses and I'm sure the doubt will go away since they explain things in such a dynamic way. It's nice to know that you have a reliable audiovisual support. It is very useful and practical to translate into action.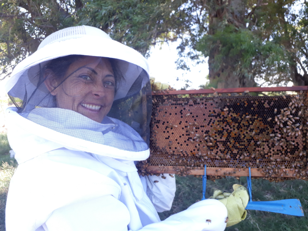 It is a dream come true. Since I was little I saw the beehives and it was my dream to be able to carry out this activity. Bees have their own light, they make their own place and they stomp.
A gift that beekeeping gave me is working together. To unite, as in Reinas de Corazones, to work together and help each other, that is what has left me the most in this times. I have nothing but gratitude for Reinas de Corazones because they have given me the possibility of being able to achieve, to carry out this, which is a dream to me.
A message that I would like to give other women is to be encouraged, that this is a beautiful, divine work, that you are always learning and here is a place where you are given that opportunity.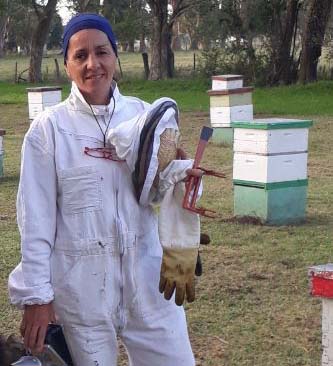 A couple of years ago I started with Reinas de Corazones, which is a group of women who work the hives. It is very nice, because it is a learning and community experience.
I am fascinated by the world of the bee, its organization. When you uncover the hive and well.. I'm passionate about it. Beekeeping requires a lot of time and to pay attention to everything, to know the hive, its own timing. You get to learn every day.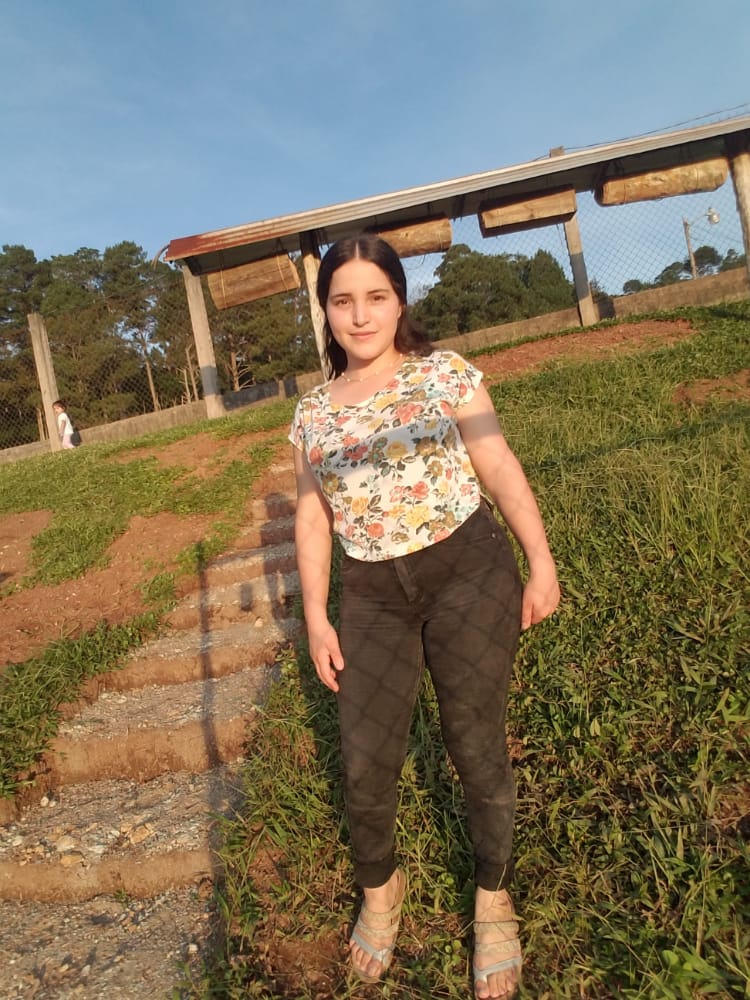 Beekeeping gave me the desire to protect and take care of our environment much more. I am very happy to be part of Reinas de Corazones as I have learned new things and my knowledge has been greatly enriched with such valuable information.
One message I would like to give to other women is that women can do it. If beekeeping is something we like, let's undertake it an opportunity to generate an income, get ahead and no, it is not only for men. Women can too. Let's leave our fears behind. We can make it.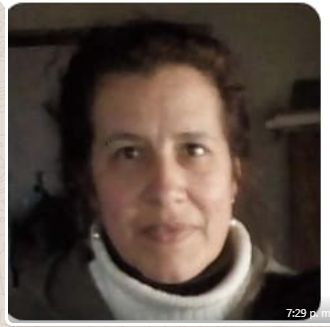 Beekeeping gave me the opportunity to get to know an incredible world. Being part of Reinas de Corazones teaches me that I can make my dream come true one day by watching the information they share. 
A piece of advice for another woman is that we can all help each other. To get to know how it works in each region or countries you just have to contact Reinas de Corazones.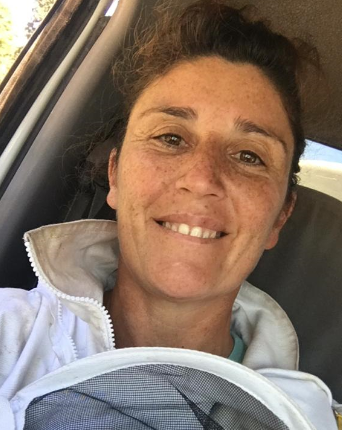 Beekeeping gave me the opportunity to learn how to work as a team … bees teach you that… humans should learn from their organization.
For me being part of Reinas de Corazones is an enriching and comforting experience.. I see that we are all in the same .. learning!
My dream … is that, beyond being able to profit from honey,… we can take care of bees so that they never cease to exist.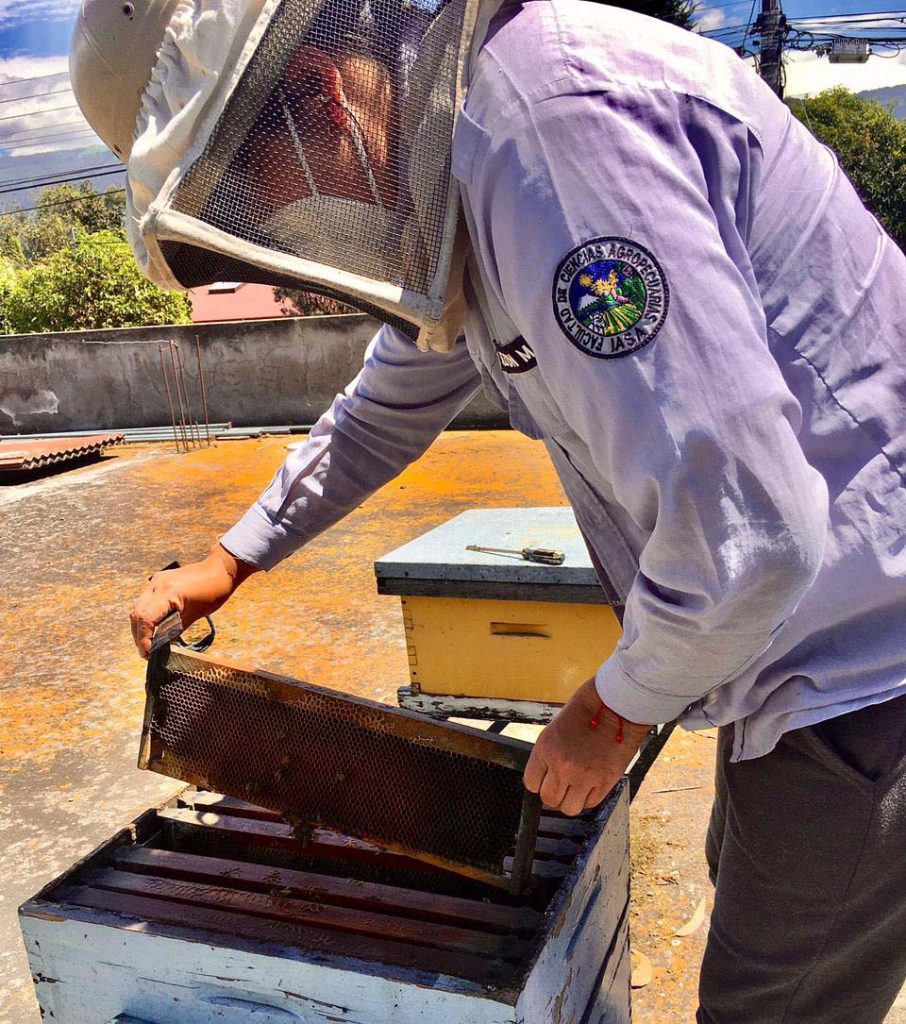 When I found out about the existence of Reinas de Corazones and INTA, I felt very fortunate. Because it is a group that allows the entry of people from other countries and gives us the great opportunity to acquire their knowledge and experiences in beekeeping.
Bees are so noble that you get what you give. It is hard work, but if you like the countryside you know that all work you do is exhausting. However, the satisfaction you feel after obtaining the fruits of your work does not fit in your chest. So girls, venture out and do it because I assure you that once you experiment beekeeping you will not regret it.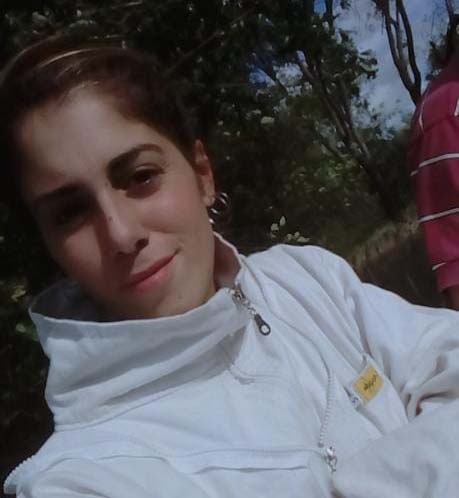 Being part of Reinas de Corazones is a way to demonstrate the empowerment and dedication of women, our incredible capacities to do something as important as beekeeping.
My dream is to be able to teach my personal experience to other women so that the Reinas de Corazones community can expand much more. My advice to women is not to give up easily and fight for their dreams!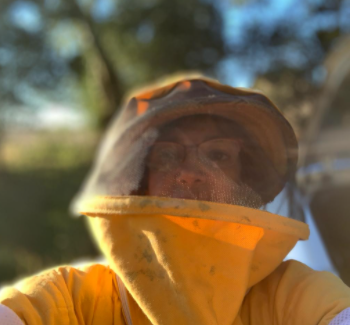 Being part of this group gives me more strength to continue and thus share our experiences. It is a very generous group that teaches us to share and not compete.
My dream in this regard is to help build a beekeeping model learning unit. Where everything works perfectly well and to help through that unit correct usual mistakes.
I would advise other women not to stop doing things they are passionate about. Sometimes we do not have time or that time gap does not appear to thousands of circumstances. When it appears, make sure you have to take advantage of it, don't miss it.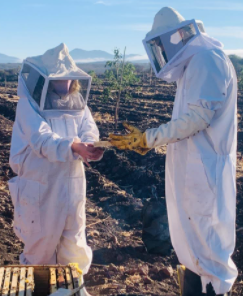 Beekeeping gave me love, dedication and a lot of passion.
Most groups of beekeepers are male, mostly of advanced age, and sometimes they are jealous of their work. Instead, here we were received training and guidance. An excellent initiative for all female beekeepers.
I dream of improving myself. To continue doing what I love and grow with my bees.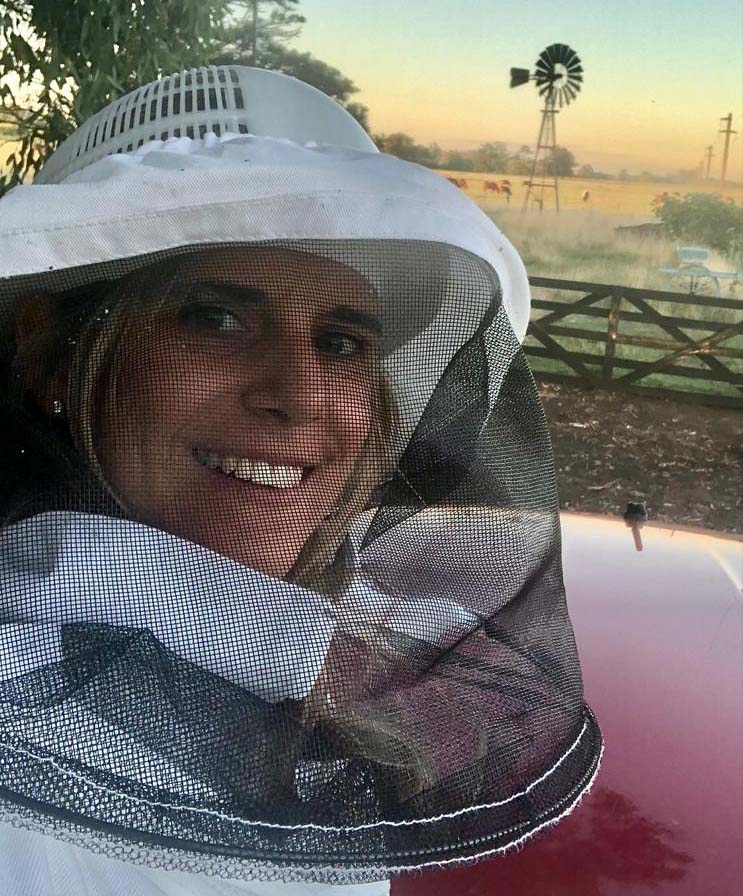 Beekeeping gave me love for bees and the environment.
Being part of the Reinas de Corazones is very enriching since we can access excellent training with high level of speakers.
My dream is to continue growing and learning as a beekeeper. Continue learning from the bees that have so much to teach and make this a lifestyle.
One piece of advice to other women is to be encouraged to go for their dreams regardless of gender, we can all achieve what we want!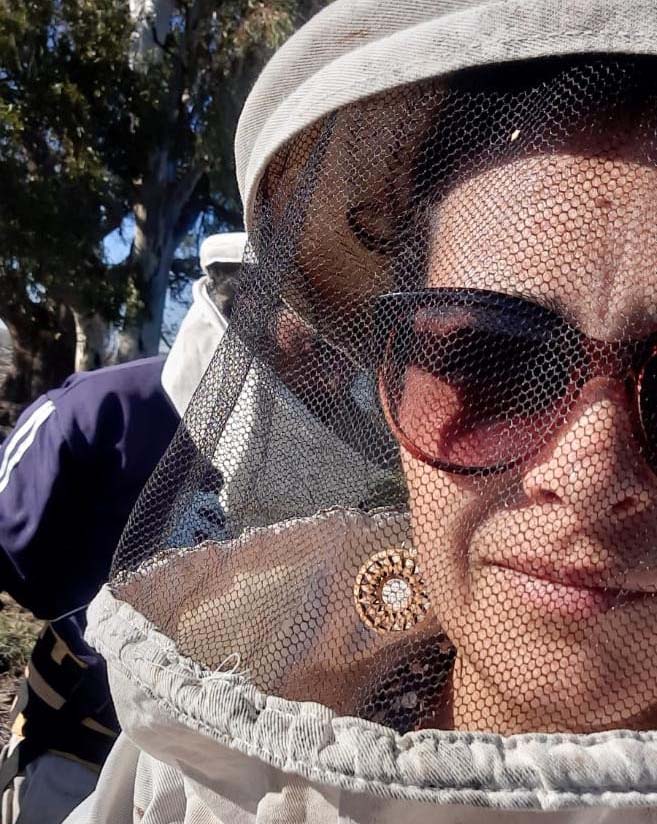 Beekeeping gave me time, time to stop to observe how incredible the life of a colony is and the processes that are developing inside and the processes of nature too. Consciously look at what surrounds us, that if it weren't for beekeeping I would have overlooked. It gave me meaning and desire.
Being part of Reinas de Corazones means having support to continue learning. Knowledge is super important, and of course I have a lot to learn. Being part implies a guide for that learning.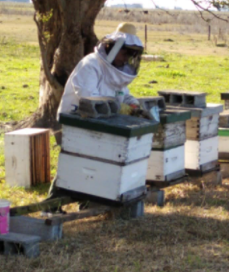 Being part of Reinas de Corazones is the best thing that happened to me in my life. To be able to meet these incredible beekeepers, with a very important human quality, some geniuses that I observed and could not believe, thanks to them I am happy to be a beekeeper.
The most wonderful thing in the world of bees is that they do an incredible job, they are unique.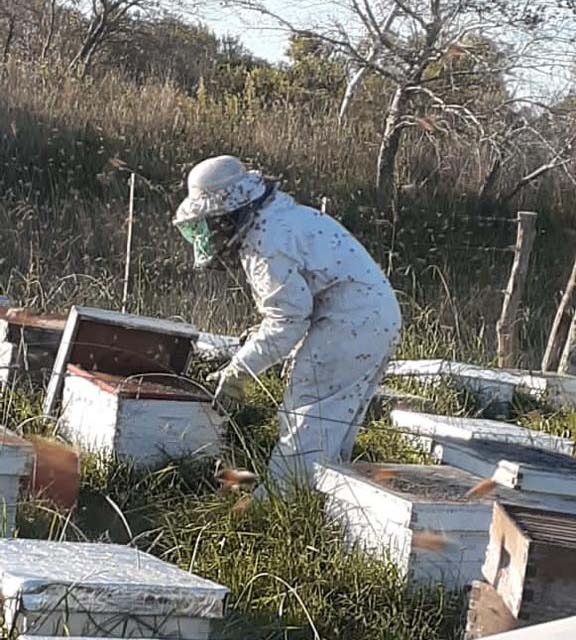 Being part of Reinas de Corazones is wonderful. I started studying with them in 2020 after taking a regenerative beekeeping course in the south of Chile. Reinas, in addition to the knowledge, gave me the confidence in myself to start with my first hives. The experience has been healing, enriching and tremendously rewarding.
Beekeeping gave me a love for bees, a deep interest in knowing their world and being able to observe every detail within a hive. Nowadays beekeeping continues giving me dreams and learnings, every day it is something new and infinite.
One piece of advice to another woman is to fully trust her abilities. We can all learn and think big, break our mental limitations and open our hearts to the wonderful world of bees.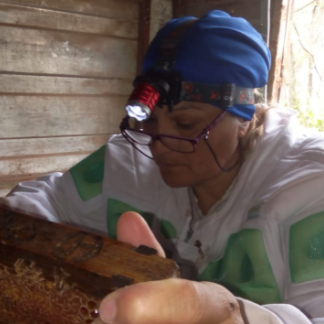 Beekeeping has given me the opportinuty of getting to know the organized work of bees and the drive to undertake.
Belonging to Reinas de Corazones is of most importance, because of what they transmit to me in knowledge, tools for beekeeping.
My advice to another woman is that every day you can start to do what you like the most, what makes you happy. There is not an age for it.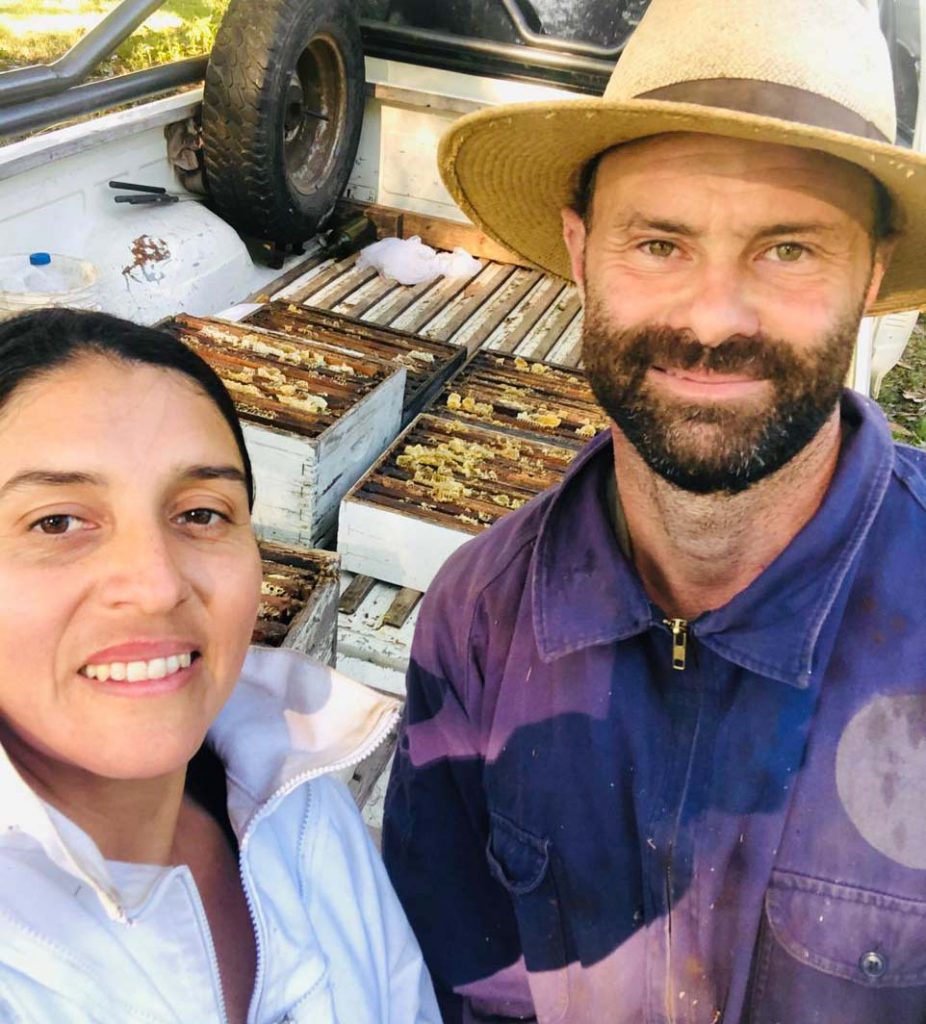 Beekeeping gave me another vision of nature itself, it is a spectacular the world of bees.
Being part of Reinas de Corazones is for me one more chance to collaborate in something with the environment, to add my grain of sand.
A dream I have is that we learn to be a little more responsible about our habits. We have everything at our reach to be able to do things better.
One piece of advice to women is to always move forward with the conviction that everything is possible.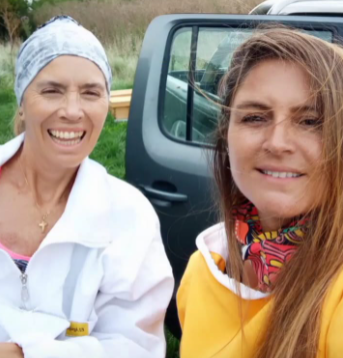 Beekeeping gave me strength, confidence and perseverance.
Being part of Reinas de Corazones first of all gives me happiness, for being able to share interests, motivations, emotions and experiences with women from different places.
My dream is to be able to grow in this activity … both in number of hives and in experience and learning.
One piece of advice to other women is not to forget: .. I want .. I can .. I deserve it.